Neha Bhasin is criticised for wearing a bralette on her birthday; Rashami and Umar Riaz take the spotlight.
For her bold birthday outfit, Neha Bhasin is receiving a tonne of trolls. Rajiv Adatia, Rashami Desai, and Umar Riaz all showed up for her celebration.
Neha Bhasin is receiving criticism for celebrating her birthday while wearing a see-through dress. For her birthday party, Neha, who is renowned for her daring sense of style, chose a jewelled bralette and a revealing skirt with a thigh-high slit. Many online commenters criticised the singer for wearing the see-through skirt over a hipster, calling it "vulgar" and "cheap."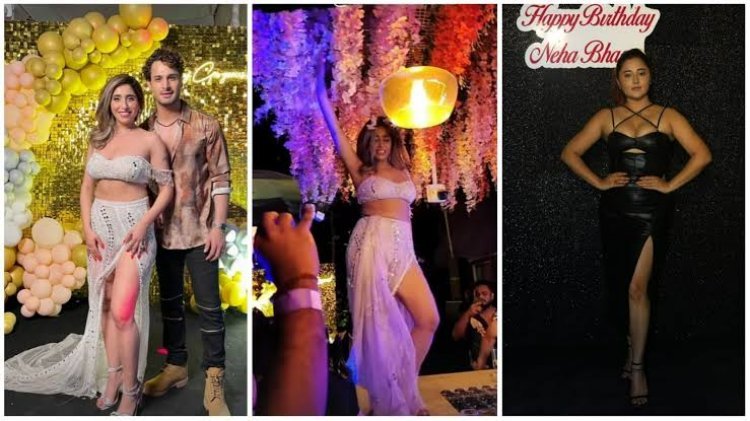 Rashami Desai, Rajiv Adatia, Umar Riaz, and Nishant Bhat—some of Neha's closest friends and previous Bigg Boss contestants—were present during her birthday celebration. While Neha looked hot in her daring outfit, netizens were not satisfied with her sense of style in clothing.
"Modernity is new nudity now," one person said. Exposure is acceptable, but you should act decently and display your beauty and what you are wearing." Another person remarked, "What's up with people and their sense of fashion? Seriously!!!" Some even made the comparison between the singer and the fashion-forward social media star Urfi Javed.
Rashami Desai, on the other hand, stole the show in an all-black leather dress that accentuated her seductive contours. She added heels to her ensemble and pulled her hair up in a high ponytail. Umar looked dashing in his warped pants and beige shirt.